Top King Ayutthaya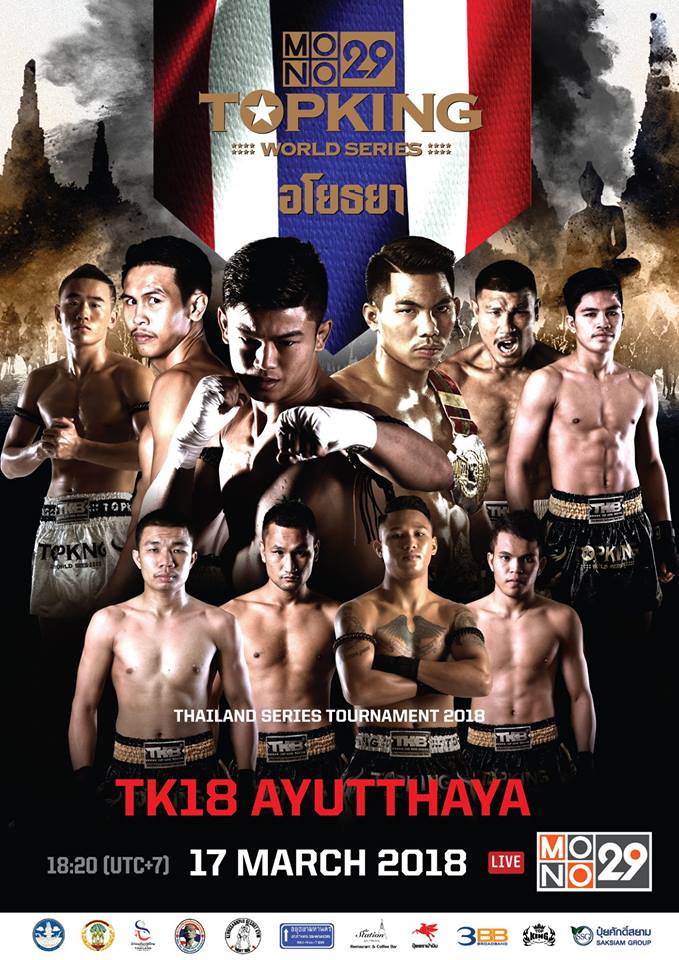 Saturday the 17th March in the historical city of Ayutthaya, Thailand will see the latest installment from the Topking Series Tournament. The competition will be held as part of the celebrations in honour of Nai Kanom Dom, the muaythai legend who as a prisoner of the Burmese earned his freedom by defeating all of the Burmese King's top fighters.
Every year, the Thai people honour Nai Khanom Tom. That night is called "Boxer's night" where every stadium of the country dedicates fights in honour of Nai Khanom Tom and his valour which is held in Ayutthaya.
This year the Topking team have put together an impressive fight card featuring both domestic and international athletes with muaythai giants such as Diesel Lek, Sangmanee and Yodpanomrung to name a few.
Full fight card below