WMC Arab Championships
3 WMC Mad title fights took place as part of the Arab championships this weekend under WMC rules at Al Sulaymaniyah – Kurdistan, Iraq with 12 countries from the Arab regions participating in this important event.
The first fight was between Abdullah Ondash from Lebanon and Ibrahim Bilal from the UAE. UAE is one of the strongholds in the Arab region and showed again they are world-class in a spectacular fight which was won by the judge's unanimous decision.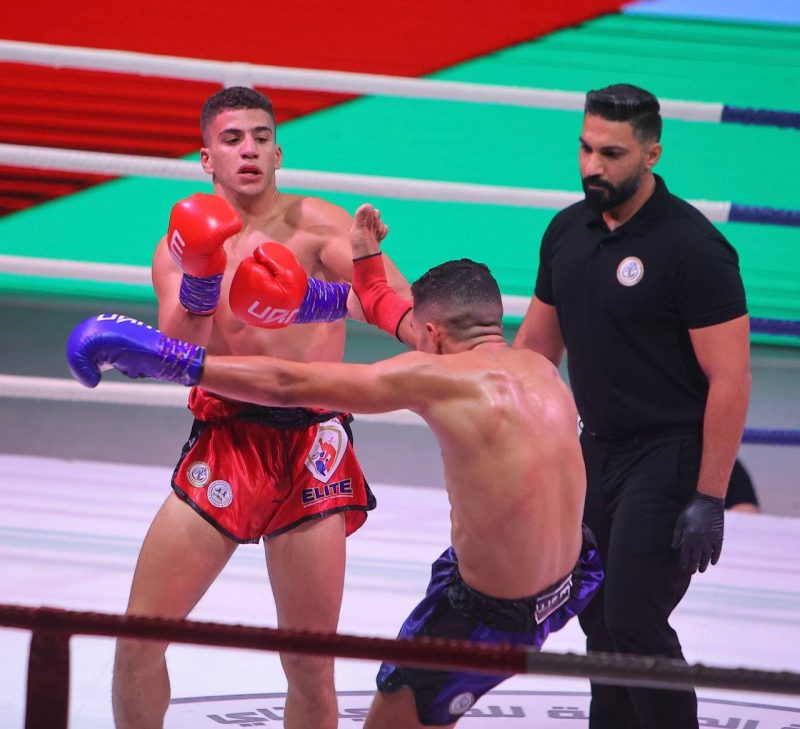 The second fight was the African champion Hamza Rachid from Morocco vs the Asian champion Mohamad Mardi from UAE. This fight showcased muayhai at its best. From the opening round, both fighters showcased all the eight weapons of muaythai going toe to toe. The fight went down to the judge's decision with Morrocco taking the win but with a standing ovation for both fighters.
The final fight saw the home star Hokar Hakim take on Fahim Ait Aiudia from Algeria. This was a fight of survival of the fittest with the support of the capacity crowd which showcased why he is one of Iraq's best taking a point decision and leaving the belt in Iraq.
A fantastic event and congratulations must go to the Iraq and UAE muaythai federations as well as WMC supervisor Muhammad Amr for this outstanding event.