WMC Champions Conquer Lumphinee
It was a big night for France on Tuesday as two WMC world champions won Lumphinee titles in their respective weights. Jimmy Vienot and Rafi Bohic, both WMC champions put on stunning performances and now join the shortlist of the few foreigners to ever receive a prestigious Lumphinee title.
Jimmy Vienot from France became the WMC champion taking the belt from Sorcraw Petchyindee in an absolute war at the Ratchadamnuen Stadium earlier last year and has plans to defend it in the upcoming months. On Tuesday Jimmy went head to head with Talay Thong from Thailand, a fight in which he dominated all 5 rounds, going home with the Lumphinee title to place in his collection.
Rafi Bohic also from France, a former WMC world champion and 3 time Lumphinee champion needs no introduction on the scene in Thailand as he has been competing in Bangkok for many years. He again won the Lumphinee title, stopping Manchai in the fourth round with a perfectly timed elbow.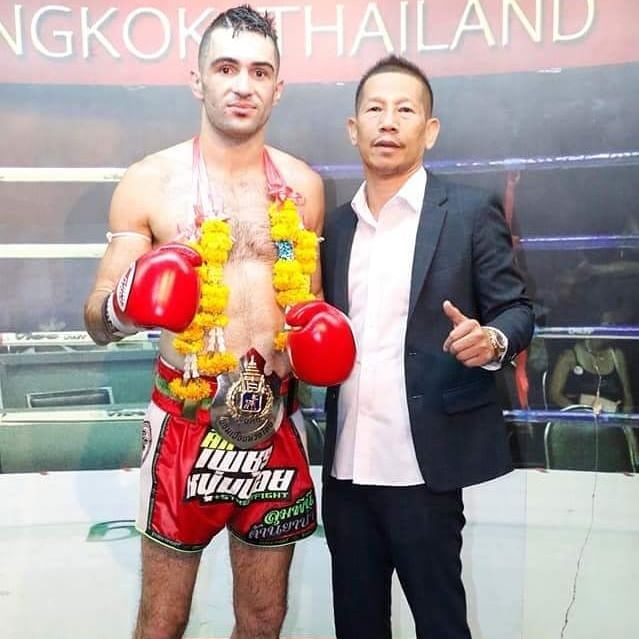 Nadir Allouache the president of Muaythai France stated that French Muaythai continues to be a powerhouse outside of Thailand and the facts speak the truth. Jimmy now joins Rafi, Damian Alamos and Morad Sari in the Lumphinee hall of fame representing France at the highest level. We would like to send our sincerest congratulations and thank you to the pair for all their hard work and dedication to the sport.