WMC Lamai Begins Using the iGLA Educational System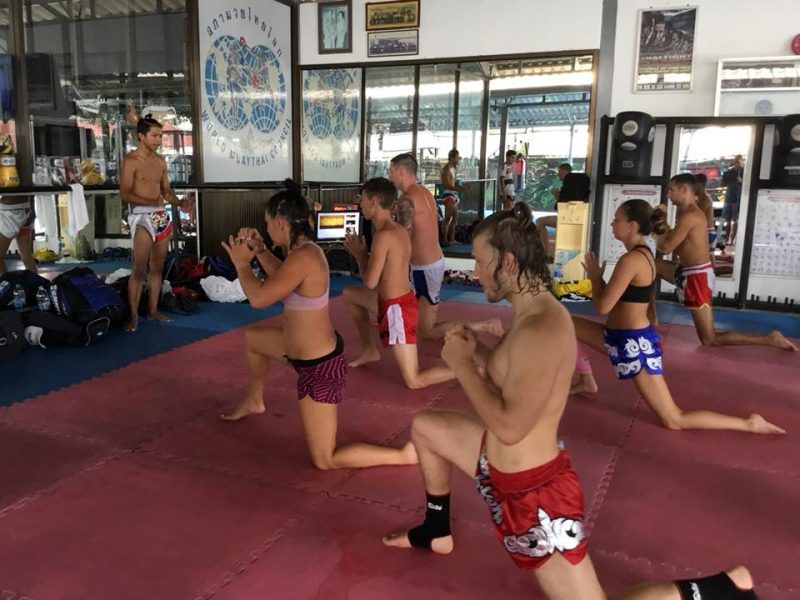 The WMC gym in Lamai, Koh Samui is now using the iGLA muaythai educational system. 12 students from the Semtex gym in the UK are currently training for Khan 1 and if they pass successfully will receive a certificate accredited by IFMA and the WMC recognising their achievement.
iGLA utilises the Muaythai Animation Education System (IMAES) an online system which aids practitioners in teaching Muaythai from online videos. The system was developed over a 24-month period and uses state of the art technology to allow students to log in from home and continue their studies towards excellence.
The WMC and IFMA certified iGLA system has been welcomed by the National Federations which sent instructors to gain further knowledge in the system especially on the administrative side so now students are able to measure their individual progress as well as receive certificates. This system allows the teacher to know the level of the students which is highly beneficial if a student moves to another gym or overseas as other iGLA gyms will know what level they are at and can continue teaching accordingly.
Ralph Beale the manager of the camp stated that this has been a great success so far and all students are progressing well. The Khan 1 largely focuses on the Wai kru which is an important part of muaythai as this is the pre-fight ritual where athletes pay homage to their teachers which students will need should they ever decide to step in the ring. I am looking forward to the grading ceremony next week and also to welcoming them back later in the year to begin studying for Khan 2.
From everyone at IFMA and the WMC we wish all of the best for the students in their upcoming grading ceremony.