WMC/IFMA Female Gala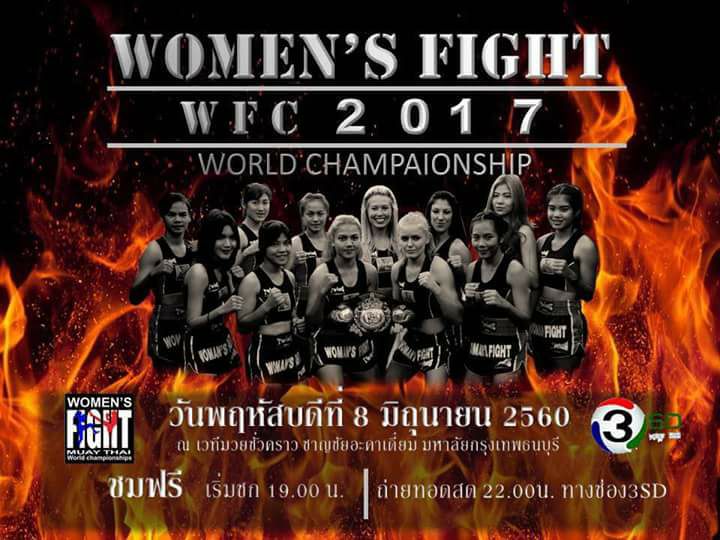 12 countries will participate in a special Muaythai promotion and to showcase the gender equality in Muaythai it is an all-female card. The event is there to promote IFMA's cooperation with UN Women to create awareness towards violence against women.
There will be a world title fight between Tisha Rongreankeelakoraj (Thailand) and Fani Sasiprapa Gym (Greece) in the 60kg weight division and an intercontinental title at the 63.5kg as well as 2 title fights for the MAD title to promote the Muaythai campaign against drug abuse.
IFMA vice-president Sue Glassey stated that this event not only showcases some outstanding athletes and ambassadors in muaythai but also showcases the popularity of the sport. IFMA has over 30% female representation at the executive level which outlines that gender equality is not just on paper but a reality.