World Muaythai Charity Event
World Muay Thai Charity Fight will be held this coming 31st Oct at Kowloon Bay at the International Trade & Exhibition Center (KITEC) Star Hall in Hong Kong. The event which is sanctioned by the WMC will feature international bouts with world class IFMA and WMC fighters such as Andrei Kulebin and Janice Lynn to name a few.
World Muaythai Charity Fight 2017 is organised by Master CHAN Tak Hing who is Vice President of the Hong Kong Muay Thai Association and also the Chairmen for this event. The aim for this event is proclaim Muaythai and offer help to those in need in the society through organising sports events.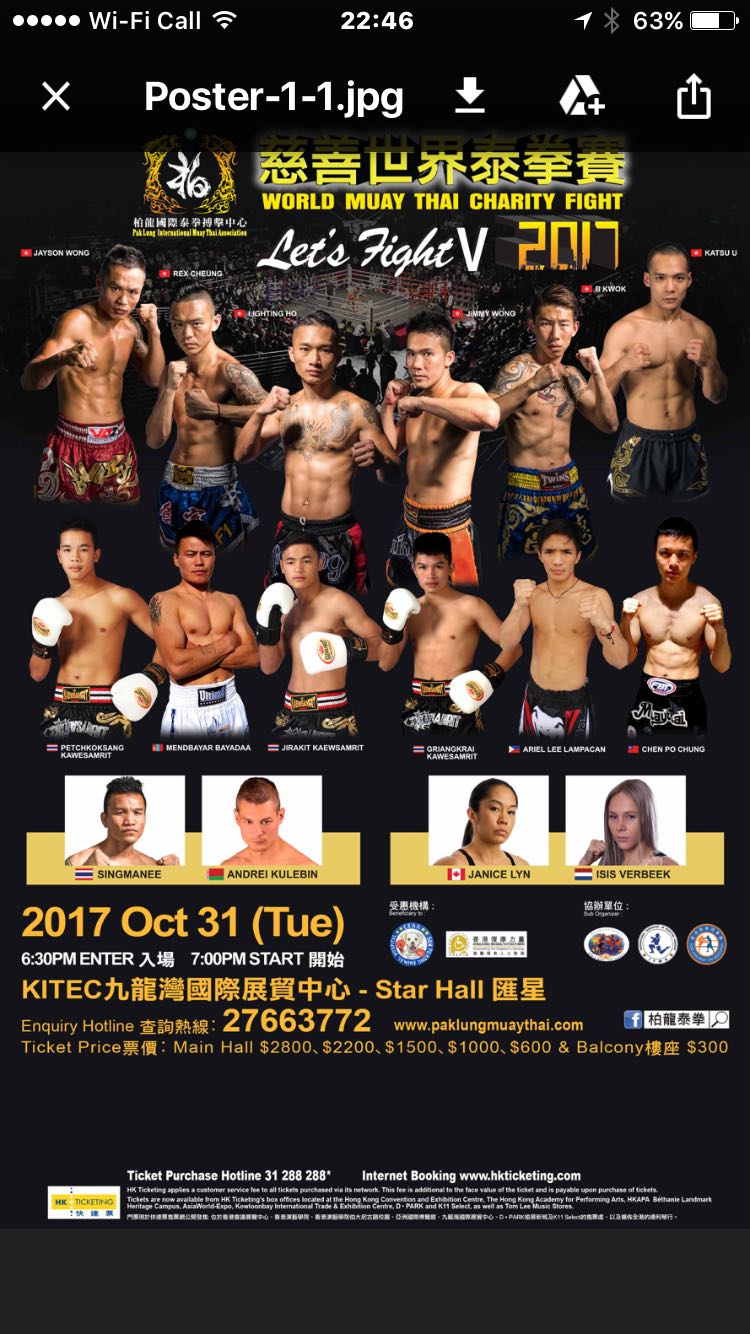 There will be eight WMC title fights on the event with 6 Asian champion bouts alongside 2 Intercontinental title bouts.
Promoter Pak Lung stated that he is so excited to get such a calibre of fighters to Hong Kong from around the world but more importantly he is proud that the athletes are contributing to society by doing a charity event by using the power of sport to make a difference.
From all at the WMC we wish all of the athletes the best of luck and kudos to our athletes for making a difference by giving back to society.
Fightcard below
1) Lightning Ho (HKG) vs Jirakit Kaewsamrit (THA)
2) Chen Po-Chung (TWN) vs Katsu U (HKG)
3) Ariel Lee Lampacan (PHL) vs B. Kwok (HKG)
4) Jimmy Wong (HKG) vs Griangkrai Kawesamrit (THA)
5) Mendbayar Bayadaa (MNG) vs Rex Cheung (HKG)
6) Petchkoksang Kawesamrit (THA) vs Jayson Wong (HKG)
7) Janice Lyn (CAN) vs Isis Verbeek (NLD)
8) Singmanee (THA) vs Andrei Kulebin (BLR)