Yokkao 31 and 32!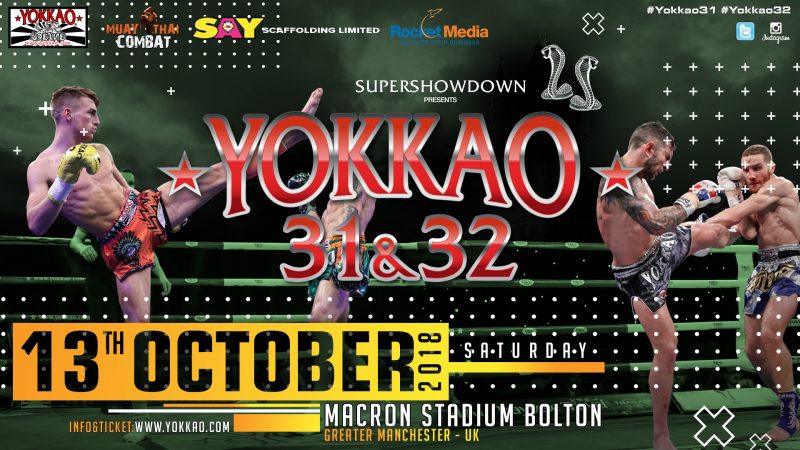 The date is set: YOKKAO 31 – 32 has just been confirmed to take place on 13th October. The wildly popular event series will be returning to Bolton Macron Stadium for a Saturday matinee show. The double event will be headlined by 2 of UK's very best – Jonathan Haggerty and YOKKAO World Champion, Liam Harrison.
Haggerty gave one of his best performances in his last appearance against Keith McLachlan on YOKKAO 29. The deal was sealed in round when Haggerty dropped Keith with a stunning head kick, winning via the KO of the night. The top-seeded fighter has worked his way up the ranks and is now ready for his biggest challenge to date.
In the other main act, the audience will see the highly-anticipated return of Harrison to the YOKKAO ring after more than a 1-year absence. The UK number one has taken a hiatus from competing since an injury sustained last December. He is now back training with full fervour and his return is guaranteed to be an explosive set.
The opponents for the 2 exciting main event fights will be announced soon and the match-ups are guaranteed to knock everybody's socks off.
YOKKAO 31 – 32 will bring together the world's best fighters and the best up-and-coming talent in UK for another unmissable event. Doors open at 13:30, and the event officially starts at 14:30. YOKKAO UK shows in Bolton have traditionally sold out and hotels will be fully booked within a few days of announcement.