2022 Royal World Cup Finale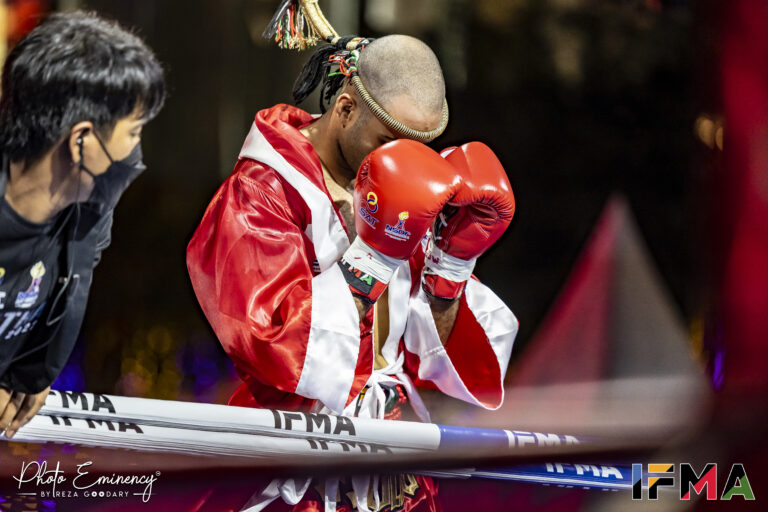 The final was held in Bangkok and it was one of the most spectacular muaythai events Thailand has seen.
The male and female Royal World Cup which traveled the world came to the final destination and some of the world's most outstanding nak muays had a chance to participate.
It all came down to the final four. Alkahtani Abdullah Said from the Kingdom of Saudi Arabia vs Mouhssine Gnaoui from Morocco. An incredible performance it was from Alkahtani Abdullah Said from Saudi Arabia who had just come from the Saudi Games victorious as the 2022 Saudi Games Champion. With his confidence high he put on a world class performance winning the Male Royal World Cup.
The female division saw the final from Paloma Arranz from Spain and Chaokuay Surat Gym from the Kingdom of Thailand. It was Paloma Arranz from Spain who showcased an outstanding muaythai performance proudly winning the Female Royal World Cup.
His Royal Highness Prince Fahad Al Saud stated, "This is a proud day for the Kingdom of Saudi Arabia and Muaythai for many reasons. Muaythai for 5 years, has worked tirelessly in the Kingdom of Saudi Arabia to promote in all regions and it has also helped to improve the relationships between the Kingdom of Thailand and the Kingdom of Saudi Arabia. By winning this cup, now it is a must for Saudi Arabia to host the next final.
Saudi Arabia will host the next World Combat Games with the 15 world recognized combat sports and the best athletes of the world coming to Saudi Arabia and muaythai will no doubt be one of the most outstanding.
Ilyass Hbibali from the United Arab Emirates has been awarded the Royal Belt for his outstanding performance over the entire year at the World Expo in Dubai, the World Games in the United States and the 2022 World Championships in Abu Dhabi.
Congratulations to all the athletes for being a part of the Royal World Cup.