Chamuektong the new WMC World Champion!
Sunday the 6th of August saw the latest event run by Bom promotions in cooperation with the WMC in the exciting city of Tokyo, Japan.
Headlining the event was a battle for the WMC lightweight World title (63.5kg) where local boy Ishii Tatsuya went head to head with Chamuektong. After what was dubbed the fight of the evening it was Chamuektong who was victorious, becoming the new WMC World Champion.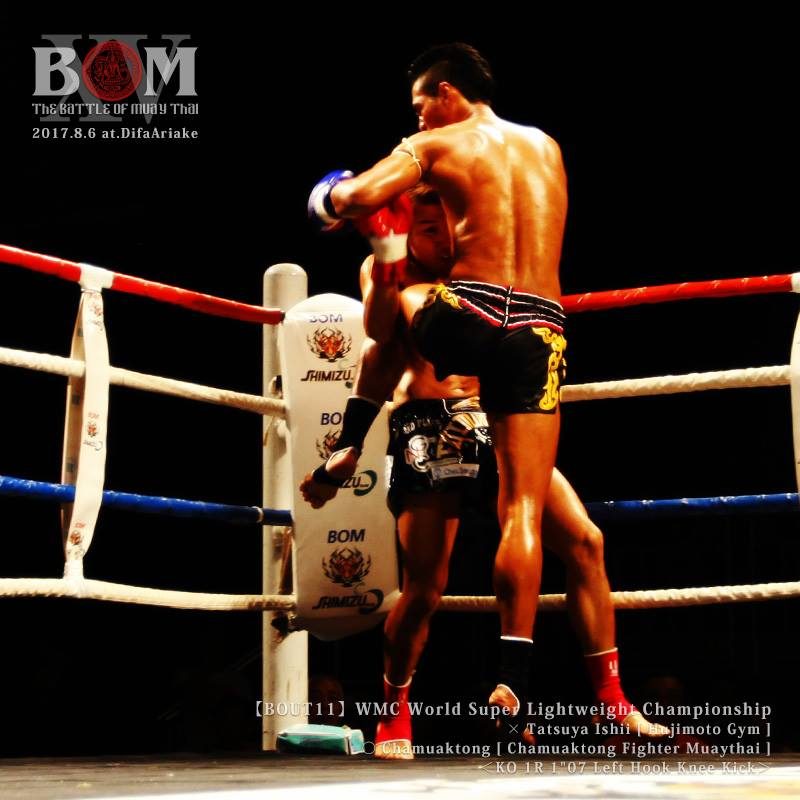 BOM Promotions and WMC Japanese promoter, Mr. Natsuo stated that the evening was a great success and Muaythai continues to grow in Japan. Although Ishii didn't get the win this time it was a great experience for him which he can learn from.