Chareuf vs Madilla: Intercontinental Showdown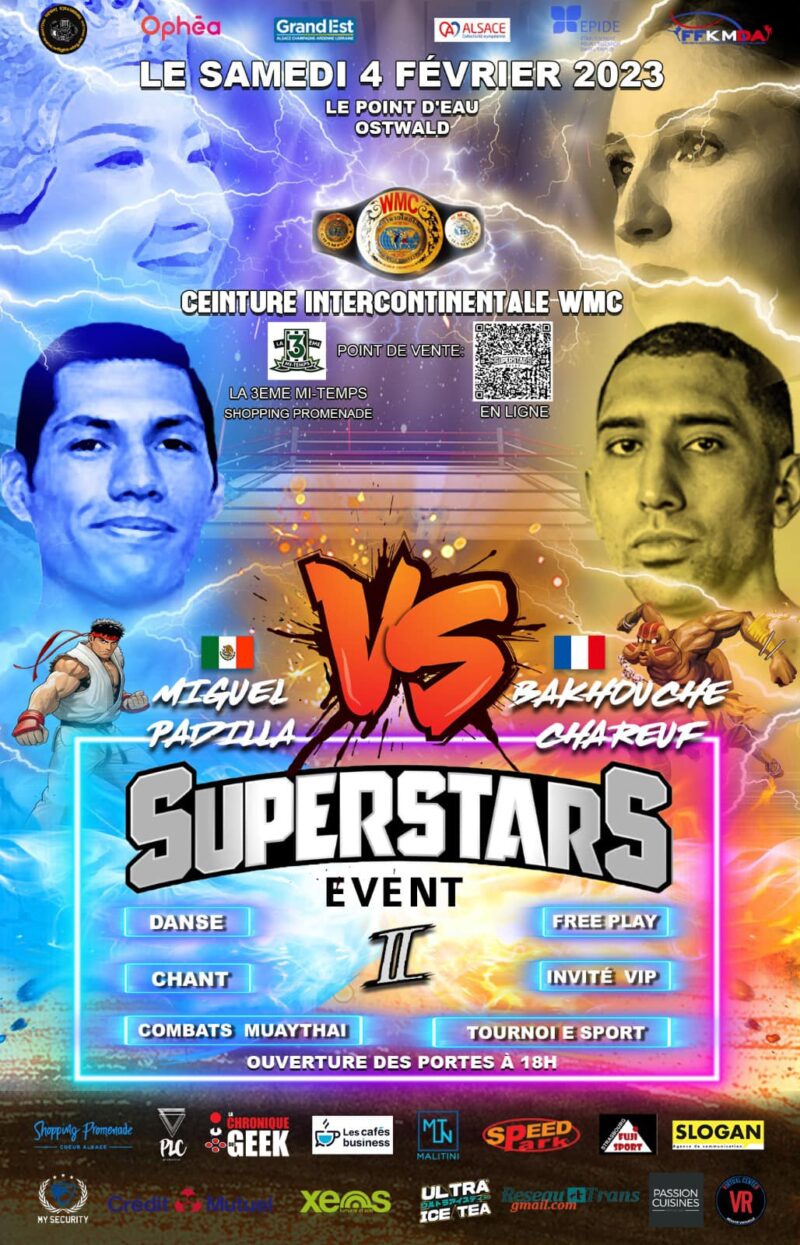 This Saturday, the 4th of February, the beautiful city of Otswald will play host to Superstars Promotions for an evening of muaythai action. The Le Point D'eau will be the venue for the second edition of the promotion following on from the massive success of their debut in September 2022. The fight card is packed and features fighters from around the globe with one WMC title on the line.
The main fight of the evening will see the pride of France, Bilal Bakhouche Chareuf take on Mexican prodigy Miguel Angel Padilla for the vacant 81KG WMC Intercontinental title.
Bilal is the current European champion and one of France's best athletes, having beat Omar Moreno from Spain with a second round finish last year in January.
Miguel Angel Padilla is a highly formidable opponent having received gold medals from IFMA at the South American Muaythai Open Championships, Chungju World Martial Arts Masterships, and the Mexican National Championships.
This fight promises not to dissapoint so be sure to tune in on Saturday!